maximise your power and presence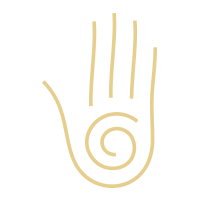 Be magnetic and impactful
Elevate your inner value
multiply your personal wealth
Isn't it time you stop hiding, playing small and start living your best life?
Do you have amazing creative gifts and talents, a message to share with the world, but you're afraid to express it?
Are you hiding, yet you long to make an impact in a powerful, confident and authentic way?  Does not allowing yourself to be fully seen and heard cost you – personally and professionally?
Not being able to show up for yourself - is not right!
Your dreams should not be falling flat or never seeing the light of day 
Don't struggle anymore, we're here to help. We will show you how to kick your fears to the curb, get the gig, be more magnetic and confident - and fully express the real YOU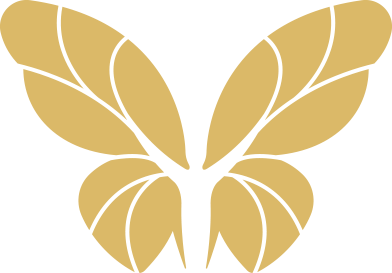 I understand

your set backs


I know

your shutdown


I care

about YOU
You're talented, gifted, knowledgable, an expert, have worked hard, but your deepest desires and success are still not met. Something is missing.
We've helped 1000's of people become fully expressed in their talents, career & personal lives
With powerful, magnetic presence & voices
Whether showing up in front of 1 or 1000's
We've got you
THE AWAKEN YOUR VOICE PROGRAMS MAKE IT SIMPLE TO START TRANSFORMING YOUR LIFE.
We offer a range of group and private programs.
Awaken Your Voice and PurposeFULL Life Private VIP Coaching Experience for individuals
The Awaken Your Voice course shifted everything for me - personally and professionally. Not only am I singing everyday now, I know my worth as a professional. Participating in the course (twice!  because I loved it so much!) helped me acquire the tools I needed to improve my presentation skills, know my strengths and recognise my weaknesses, and have the tools to work on them. It opened up my mind to what I could be striving for and achieving in all aspects of my life. It wasn't about the singing at all. It was about me.
Jade Lindsay Moore
CRM Specialist Arts Centre Melbourne, Chair BOMnet Committee
My experience with Awaken Your Voice Course was a great vehicle to get me in the correct mindset to help gain better work, make better life choices, improve and explore the inner soul to do things I set out to achieve both with career, music and family giving my life the perfect balance. I'm now in a new job and getting great gigs, I've definitely made leaps and bounds out of doing the program.
Mark Gardner
Musician, Entertainer, Promoter, Southern FM Radio Host
Prior to working with Danielle, I was experiencing a fair amount of anxiety and uncertainty as both a performing artist and in connecting with others, especially in unfamiliar environments. This often led to me feeling stifled, frustrated and isolated, even on a stage in a room full of people. During the group course, I was able to cultivate self-awareness, connection and freedom in how I expressed myself, which has helped me as a performer, and in how I relate with others. The course has been an important piece in healing past wounds and reclaiming trust in my life and I am grateful for that.
Chris Vincent
Singer, Musician, Songwriter
The work that Danielle facilitated in her AYV course taught me to speak with my inner voice and confidence, embody and integrate my truth and message, and have presence each time I speak. I've been speaking in virtual summits since the course, being invited as a guest on podcasts, and I'm applying to TEDx as my next step. Thank you Danielle for helping me speak my truth and giving me the courage to be visible.
Olivia
Medical Doctor, Speaker, Author
The Awaken Your Voice course was a groundbreaking experience that has sparked an ongoing positive impact in my life. I began the course as someone who would constantly overthink and I often struggled to control my emotions. Throughout the course I developed the skills and understanding to tune in with my body and soul and most importantly embrace my emotions. Since then I have been able to broaden my awarenesses and have created a clear and stable state of mind. I was able to achieve an incredible new job promotion, in the past my self-doubt would have overridden any potential to achieve such a role.
Stephanie Scopece
Global Accounts Tender Manager
I grew so much as a person throughout Danielle's Awaken Your Voice course and I have continued to grow every day since with the skills I learned. I have always struggled with anxiety and pressure as a performer, which is something I was never quite sure how to overcome on my own. Danielle helped me find the path to my confidence and happiness and I cannot be more thankful! I understand myself as a human being and I now move through the flow of life with ease.
Hillary Tarbett
Singer, Dancer, Actress
I am so excited that you found yourself right here, that you've come to be a part of our community, that you're opening up to the life changing transformation that's possible for you. As a performing artist, speaker and coach, I created Awaken Your Voice, so that I could share what I've learned along my journey of transformation, so that you can experience your own unique life transformation and create a life that's barely recognisable to you. And more than anything, so that you can have the kind of impact that you are capable of having in your life and this world, because the world needs you and your voice.