YOUR LIFE IS TOO PRECIOUS TO KEEP PLAYING SMALL AND HOLD YOURSELF BACK.
Your voice is too important.
You are afraid to speak up when it matters most
You shake in your boots in front of an audience
You lack the skills and confidence and presence to make the powerful impact you want.
Don't struggle anymore, we're here to help. Awaken Your Voice will teach you everything you need to become confident, impactful and fulfilled. In your career, artistry, income, and life.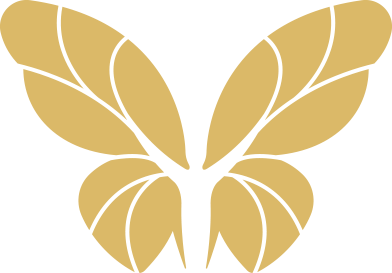 I understand

your set backs


I know

your shutdown


I care

about YOU AND your voice
We've helped 1000's of people become fully expressed leaders, speakers and performing artists.
With courageous and powerful voices
Whether communicating in front of 1 or 1000's
Who live happier, fulfilled and fully expressed lives.
The Awaken Your Voice Program makes it simple to start transforming your voice.
The Awaken Your Voice Program will shake you to your core, transform your life and your voice and equip you so you can never go back to being unexpressed and unfulfilled again.
Awaken Your Voice and PurposeFULL Life Private VIP Coaching Experience for individuals
"In a matter of weeks I learned more about myself as a performer, professional and human being which has helped me push through boundaries. I've left the course with a much clearer mind and tools to continue my practice in my every day life." Hillary
"My experience with awaken your voice course was very eye-opening. I learned things about myself that I had been suppressing for a long time. Danielle was amazing in explaining the topics and helping us overcome what has been holding us back in our lives. I can't recommend this course enough, it is probably the best thing I have ever taken part in, in my life, and I use the techniques and tools we were taught every day. "….. Bianca
"Before I walk into any performance or gig I feel a lot more at ease. Just knowing these techniques has made me connect more with the audience and others. The door of expression is now wide open. Thank you"…Mark
"I am able to make more truthful and real connection, not only with myself, but with those i am sharing my experiences with" ...Stephanie
"Helped me realise more of my voice and my value"…. Tibor
"My experience with awaken your voice was very positive. The focus on getting out of one's head space and into our bodies, using a mix of meditation and tools aimed at developing our physical and spiritual awareness is invaluable to achieving a greater sense of calm and presence in our daily lives." …. Anne
I am so excited that you found yourself right here, that you've come to be a part of our community, that you're opening up to the life changing transformation that's possible for you. I created Awaken Your Voice, so that I could share what I've learned along my journey of transformation with you, so that you can experience your own unique transformation and create a life that's barely recognisable to you, and more than anything, so that you can have the kind of impact that you are capable of having in your life and this world, because the world needs to hear your voice.