Communicate with Power and Presence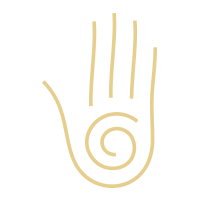 Make Impact
Inspire Change
Create Wealth
You need to put a premium on your attention, make yourself visible and impactful, to the people you're wanting to reach, without losing valuable time and money.
Whether you're a Performing Artist, a Keynote Speaker, a Corporate High Flyer, in Sales or Leadership, You Need to Make Great Lasting Impact to get Results, with minimal effort.
But there's a problem,
You lack magnetism and powerful presence to truly connect with others
You struggle to make impact because you have personal inner blocks that you're not even aware of
You're voice, energy and presence is actually pushing people away or not making impact, despite your best efforts
Simply projecting your voice across the room just doesn't cut it anymore!
The way you use your Body, Energy and Voice are the vital determining factors as to whether others will like you, trust you and feel inspired by you!
Whether from the Stage, Online, In Meetings, Presentations or in person 1 to 1.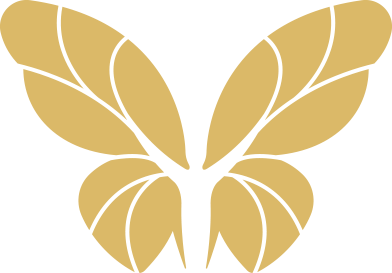 You need practical tools with immediate results
So you can:
Walk onto the stage and speak or perform with ease, poise and power
Walk into any room and feel comfortable in your own skin
No longer push to make things happen
Feel grounded, attractive and powerful
Feel safe and secure in a new situation, meeting someone for the first time or in a meeting
Know how to deal with that critical voice in your head
Identify and eliminate your blind spots, so people can like and trust you, immediately
Think in a new way to move past fears and crippling doubts
Use your voice in a positive way to inspire and influence
Boost your feeling of self worth which is the basis of your earning potential
We have the experience of powerfully impacting thousands (and sometimes millions!) from live stages, concert halls, theatres, online, on video and in-person.
We have helped thousands of individuals, personally and professionally change their lives.
Whether you want to impact 1 person or 1000's, we can help you master the powerful presence and attention you need, in this competitive and ever changing world.
whats covered in the program?
Presence is NOT 'projecting confidence'
Simply projecting your voice across the room simply won't cut it!
Our programs are NOT basic courses that skim the surface and just focus on giving you information.
Instead, you'll experience a highly interactive and experiential learning environment that activates a greater ability to EMBODY the skills you're learning;
understand your energy and presence and why sometimes you attract people and sometimes you repel them
to access the most attractive and unshakeable force within you
with practises that will serve you for the rest of your life
The Awaken Your Voice course shifted everything for me - personally and professionally. Not only am I singing everyday now, I know my worth as a professional. Participating in the course (twice!  because I loved it so much!) helped me acquire the tools I needed to improve my presentation skills, know my strengths and recognise my weaknesses, and have the tools to work on them. It opened up my mind to what I could be striving for and achieving in all aspects of my life. It wasn't about the singing at all. It was about me.
Jade Lindsay Moore
CRM Specialist Arts Centre Melbourne, Chair BOMnet Committee
My experience with Awaken Your Voice Course was a great vehicle to get me in the correct mindset to help gain better work, make better life choices, improve and explore the inner soul to do things I set out to achieve both with career, music and family giving my life the perfect balance. I'm now in a new job and getting great gigs, I've definitely made leaps and bounds out of doing your program.
Mark Gardner
Musician, Entertainer, Promoter, Southern FM Radio Host
Prior to working with Danielle, I was experiencing a fair amount of anxiety and uncertainty as both a performing artist and in connecting with others, especially in unfamiliar environments. This often led to me feeling stifled, frustrated and isolated, even on a stage in a room full of people. During the course, and in participating within the group, I was able to cultivate self-awareness, connection and freedom in how I expressed myself, which has helped me as a performer, and in how I relate with others.
The course has been an important piece in healing past wounds and reclaiming trust in my life and I am grateful for that.
Chris Vincent
Singer/Musician/Songwriter
The work that Danielle facilitated in her AYV course taught me to speak with my inner voice and confidence, embody and integrate my truth and message, and have presence each time I speak. I've been speaking in virtual summits since the course, being invited as a guest on podcasts, and I'm applying to TEDx as my next step. Thank you Danielle for helping me speak my truth and giving me the courage to be visible.
Olivia
Medical Doctor, Speaker, Author
My experience with awaken your voice was very eye-opening. I learnt things about myself that I had been suppressing for a long time. I was able to identify things that have been bothering me or that I could not fully understand in my life. Danielle was amazing in helping us overcome what has been holding us back in our lives. I couldn't recommend this course enough, it is probably the best thing I have ever taken part of in my life, and I use the techniques and tools we were taught every day.
Bianca
Interior Designer
Over the 7 weeks I learnt more and more to honour myself, to pursue what truly gives me joy, and to live my life with a sense of ease and flow. The insights I've absorbed have been profound. Through the processes which form a core part of the course, I was able to realise the power that lies in basking in the joys of the present and the tranquility that comes when I simply stop resisting. The course has been like a ray of sunlight, revealing with it the good that already exists in the world and the warmth and power I possess within myself.
Celine
The Awaken Your Voice course was a groundbreaking experience that has sparked an ongoing positive impact in my life. I began the course as someone who would constantly overthink and I often struggled to control my emotions. Throughout the course I developed the skills and understanding to tune in with my body and soul and most importantly embrace my emotions. Since then I have been able to broaden my awarenesses and have created a clear and stable state of mind. I was able to achieve an incredible new job promotion, in the past my self-doubt would have overridden any potential to achieve such a role.
Stephanie Scopece
Global Accounts Tender Manager
I grew so much as a person throughout Danielle's Awaken Your Voice course and I have continued to grow every day since with the skills I learned. I have always struggled with anxiety and pressure as a performer, which is something I was never quite sure how to overcome on my own. Danielle helped me find the path to my confidence and happiness and I cannot be more thankful! I understand myself as a human being and I now move through the flow of life with ease.
Hillary Tarbett
Singer, dancer, actress